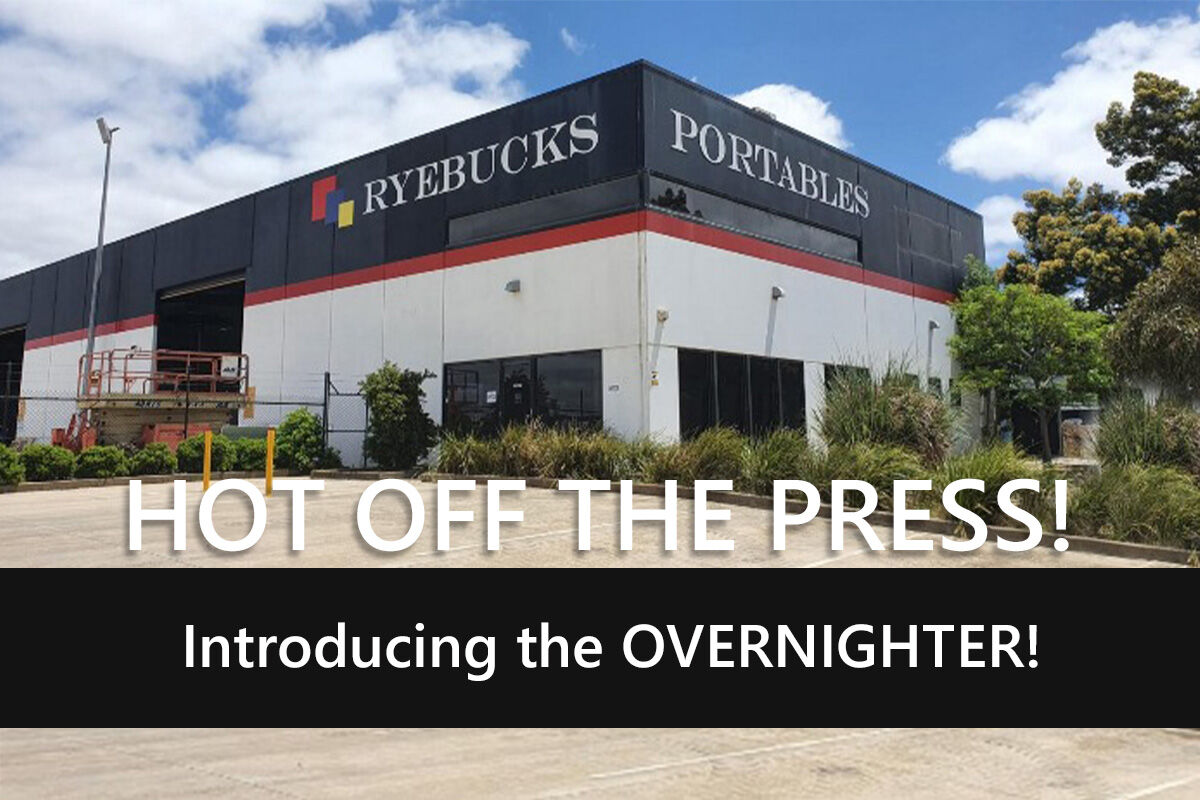 Introducing the OVERNIGHTER!
Ryebucks Portables are about to introduce yet another Portable! Just coming through production is a new style of transportable we've called the "Overnighter".
The Overnighter is a really functional design that combines the liveability of the covered fixed timber deck as found on the VillaPod and the YardPod with the size and practicality of our normal portables.
The Overnighter has a sliding glass entrance in the end wall with that VillaPod stylish entrance however it opens to a large kitchen-living area, a sperate bedroom suitable for a queens sized bed and a generous ensuite bathroom.
All of our usual features will be found however with the fixed timber deck the Overnighter is perfect for caravan parks and leisure accommodation markets where more room is required.
More details and pictures coming soon!